BREATHTAKING VIEWS
Overlooking plain and mountain, neighbouring Spain and the Mediterranean.
ROOMS AND GARDENS
Organise your event indoor or outdoor, in the ambience of your choice.
SWIMMING POOL AND CASUAL AREAS
The swimming pool and pergola, with guest barbecue and ping-pong table is a perfect spot for brunch.
TERRACES AND GARDENS
Our outdoor spaces include 2 gardens, 3 terraces, 2 barbecues, a swimming pool and a pergola.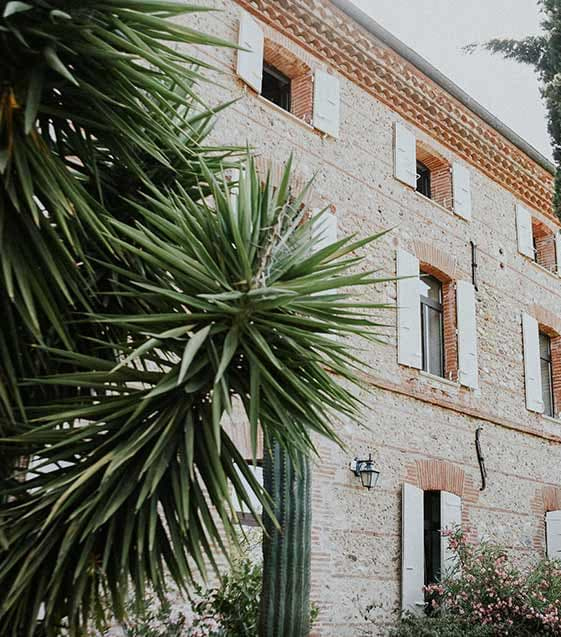 About the state
Domaine Belric (Belric Estate) welcomes you for your private or corporate events: weddings, birthdays, seminars, conferences, training courses… from intimate to lavishly extravagant.

This historic viticulture and magnanery (silk farming) estate was long abandoned. Ghislaine and Benoît Lefévère, who fell in love with the site, spent 15 years restoring it to all of its original splendour! They offer you this magnificent setting, and would be delighted to welcome you here!
Learn more